Biomass Briquettes Preferred Choice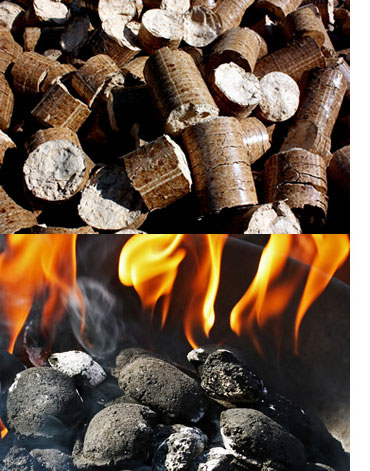 GREEN ENERGY PROJECTS
Long life
Environment – Friendly nature
Most Clear & Economical
Accurate Configuration
Economical and cheaper than other fuels i.e. coal
Combustion is more uniform compared to other fuels
Demandable in market due to increase in prices of fuels

APPLICATION OF BRIQUETTE/BIO-COAL:
Briquettes are widely used for any type of thermal application like steam generation in boilers, heating purpose, drying process & gasification plant to replace existing conventional fuel like coal, wood & costly liquid fuel like FO, Diesel, LDO, Kerosene etc. Use of Briquettes as a fuel for green energy has shown very promising result.


| Milk Plant | Textile Unit | Refractory Industries |
| --- | --- | --- |
| Spinning Mill | Dyeing Units | Lamination Industries |
| Leather Industries | Brick Making Units | Food Processing Industries |
| Rubber Industries | Ceramic Industries | Gassifier System Application |
| Chemical Industries | Thermal application | |
Note: Above biomass is suitable for using separately or in a mix form as an input of Raw Material for converting finished briquettes Calorific value may very due to different quality of raw material.